About Anthony W. Girard Specialties, Inc. Licensed General Contractor Providing Home Remodeling Service to Sarasota and Manatee County Florida

Making your home new again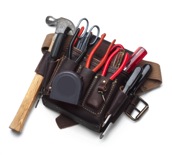 Where Anthony W. Girard Specialties, Inc. really shines is their ability to take a
home that is outdated and make it modern and new again
. Some of their top remodeling recommendations have been removing a dated plastic dome ceiling with the fluorescent lighting (that were popular back in the 70s), elevating the ceiling height (depending on the type of construction), removing dated popcorn ceilings, creating a bathroom that is accessible from the main living area (a convenience for entertaining) and making the bathrooms accessible for those confined to a wheelchair or use of a walker, and upgrading windows and doors to today's hurricane standards.


With a large client base fortunate to have a waterfront view, the view is always a factor in every home remodeling design with the goal of maximizing the view and adding more value to your home.

Anthony W. Girard Specialties, Inc. is a firm believer in doing it right the first time and is hands-on from the start of a home remodeling project to the end. The only work that Anthony W. Girard Specialties, Inc. subcontracts pertains to the trades that require other contractor licenses such as the electrician, the plumber and the mechanical contractor. Anthony W. Girard Specialties, Inc. consistently works with the same qualified and reliable subcontractors, which keeps all of their jobs on target with the completion dates. Anthony W. Girard Specialties, Inc. is a Florida Licensed General Contractor (licensed number CGC1504597).
Verify our contractor's license here.
Message to homeowners


If you don't hire Anthony W. Girard Specialties, Inc., please do yourself a favor and
hire a licensed contractor
. Anthony W. Girard Specialties, Inc. has seen their share of homeowners who have hired an unlicensed contractor and later regretted that decision. Not only did the unlicensed contractors cost them more money and time (because of substandard work or stopped for no building permits), but also unlicensed contractors put your safety and your property at risk.


Anthony W. Girard Specialties, Inc.
always enjoys the reaction their clients have with their completed home remodeling projects and that positive feedback keeps them busy remodeling homes!
Contact Anthony W. Girard Specialties, Inc. today
at (941) 356-8493 for your home renovations and home improvements projects.

Sarasota Licensed General Contractor, Anthony W. Girard, is currently a member of the "Presidential Who's Who Among Business and Professional Achievers" for 2009- 2010.




www.SarasotaGeneralContractor.com
Testimonials Click Here

Anthony W. Girard Specialties, Inc.
a.k.a. Sarasota and Manatee County Home Remodeling Specialist

Home Remodeling Contractor | About Us | Home Remodeling Services |
Remodeling Projects | Client Resources | Contact Us | Client Testimonials | Sitemap